Welcome to the Down East Ski Club!
For information about the Next Regular Meeting of the Down East Ski Club please visit our facebook page.
We hold the Annual Down East Ski Sale, helping to make skiing more affordable by offering new and used ski equipment at fabulous prices. The sale is always the first Saturday after Thanksgiving, held at the Portland Expo, Park Ave, Portland. New England Ski shops bring thousands of new ski related items and last years overstock to sell. The general public is also invited to enter their used equipment into the sale. Go to SKI SALE for more information about the sale, how to sell your used equipment, and directions to the Portland Expo.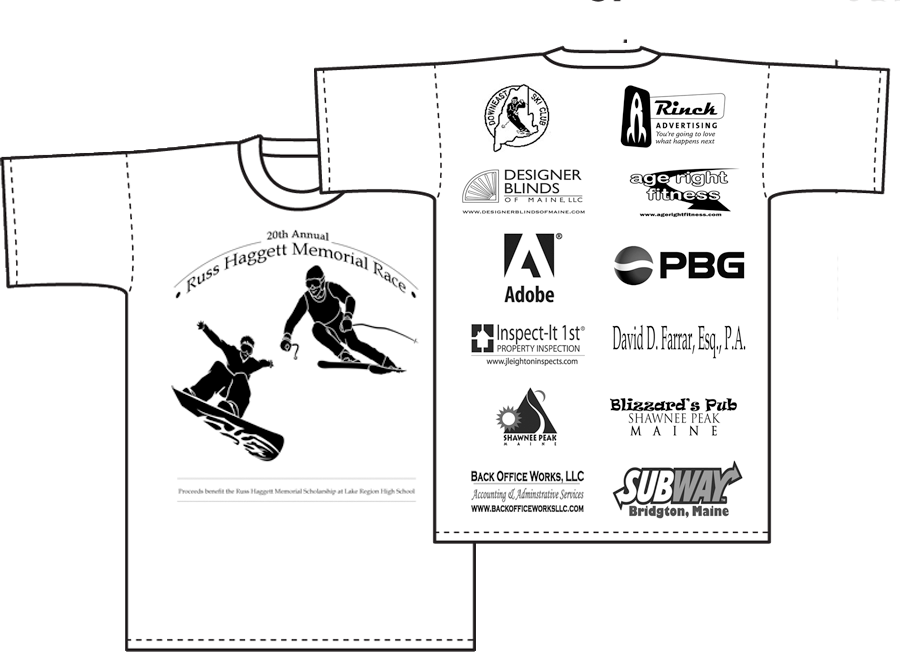 We also hold the annual Russ Haggett Memorial Scholarship Race. The Russ Haggett Race is a fun race, held at Shawnee Peak to raise money for Russ Haggett Scholarship. Two $1,000 scholarships are awarded annually to members of the Lake Region High School, in memory of Russ Haggett, owner and manager of Pleasant Mountain ski area in Bridgton for over 40 years. For more information about the race, entry fees and recent winners, please visit the RACE page. Online registration is now closed. Please register at Shawnnee Peak base lodge 8:30-10:30am.
The Down East Ski Club was formed in the fall of 1948 from a social activities club at the YMCA. Many of the members were World War II veterans from the 10th Mountain division who had a continued interest in skiing. For more club history visit our HISTORY page.
Not only do we ski together, we also participate in year round activities including hiking, biking, canoe, camping and ski trips, which are planned and organized by our members. Although we are a private, non-profit club, we welcome potential new members. If you'd like membership information please click on MEMBERSHIP.We support many other ski related events in the community. To make a ski related donation request please download the PDF Donation Request Form and present it at a Down East Ski Club Board Meeting.